Migraine is "more than just a headache." What do you do when a migraine hits you? Probably run for ice to dull the pain? We resort to a lot of home remedies to get rid of that throbbing or pulsing pain . Some people fashion their cold compress by putting ice in plastic bags while others may apply a frozen gel pack over their heads. All of this requires a little more effort – which might not be possible when we are brain fogged
The imminent mess also adds to the agony! Sometimes, you wake up to a soaking wet bed if the plastic bursts. Also, you can not go anywhere while you are icing – and that inhibits your mobility. To address all these issues, we have the migraine hat. A migraine hat is an ingenious product designed to help those who get debilitating migraine pain. We have compiled a list of the top 10 migraine hats to help you out.
Here's how migraine hat works A migraine hat or migraine band is a handsfree and soft adjustable band that wraps around your head. The ice gel pack is placed inside the band – which is also long enough to cover your head. It is adjustable, which means you can loosen or tighten it to target the pressure points. The cold and compressing therapy provided by the migraine hat has a numbing effect that helps reduce pain sensation
As already discussed, the hassles with DIY ice hats are many. Another major problem with DIY ice packs is that they obstruct fingertip compression. Migraine hats claim to solve this problem by allowing you to adjust the level of compression. If you have responded well to cold or compression therapy in the past, you have reasonably good reasons to try the migraine hat
Here are the 10 best migraine hats that can provide relief from the pain
10 Best Migraine Hats
1. Headache Hat-The Original Wearable Ice Pack for Migraine Headaches and Tension Relief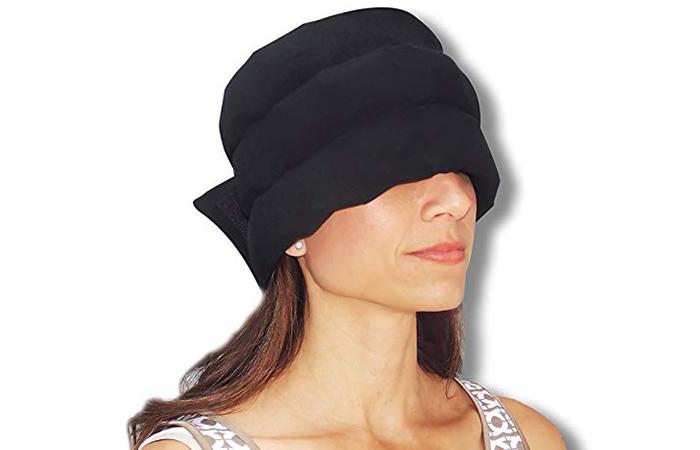 The original headache hat, also known as the headache halo, is made of 92% cotton and 8% lycra. It provides rapid and long-lasting cooling therapy for migraine headaches. It also works well for head and neck stress. This headache hat is made of soft material, such as cotton, spandex, and microfleece, and is comfortable to wear for long hours (including during travel). The ice cubes are coated in thin plastic layers to give you lasting relief without having the ice melt on you. This hat has a flexible design; you can move the ice cubes within the band and target all the pain points on your head and body
Pros
Made of soft and comfortable material
Provides instant and long-lasting cooling therapy
Flexible design
Can be used as an eye mask, neck pillow, etc.
Cons
None
Rating
4.5 / 5 [19659902] Buy it now! Headache Relief Ice Pack Hat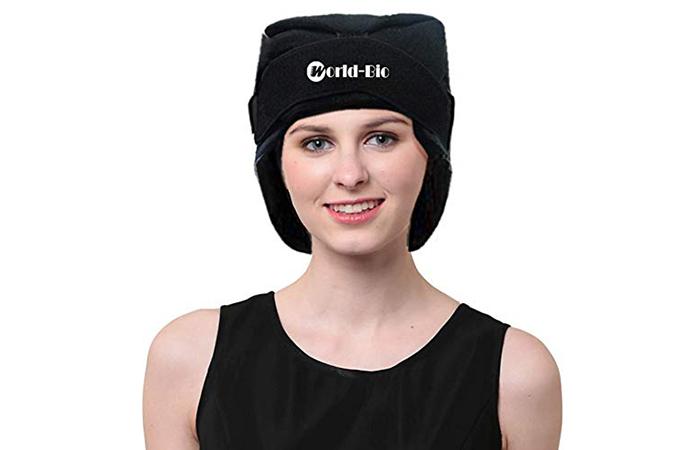 The headache relief ice pack hat from World-Bio is a flexible gel-ice head-wrap. This cool hat is made of soft, flexible material, and you can wear it comfortably for long hours. The hat perfectly contours your head. It stays secure with no need to readjust repeatedly. This migraine hat is leakproof and latex-free. The gel packs remain mouldable even when frozen.

Long-lasting gel
Moldable
Convenient size
Reusable (both hot and cold)
Headache Hat-Go Ice Pack For Migraine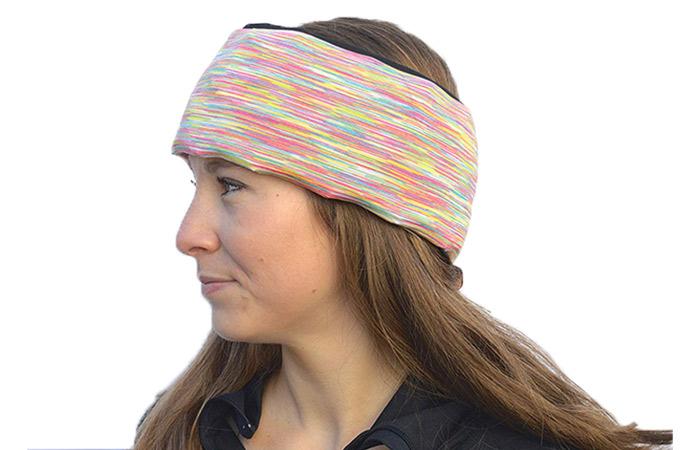 This ice head wrap is made of soft and flexible material like cotton, spandex, and microfleece – making it comfortable to wear for long hours and even while traveling. The individually wrapped ice cubes move easily and can be adjusted to target pain points and provide instant cooling sensation. This lightweight band can be worn in multiple ways.
Soothing compression
Long-lasting cooling therapy
Flexible design
Soft and comfortable material
Cons
None
Rating
4.4 / 5

Buy it now! Arctic Flex Headache Relief Ice Pack Hat " width="700″ height="450″ />

The Arctic Flex Headache Relief Ice Pack Hat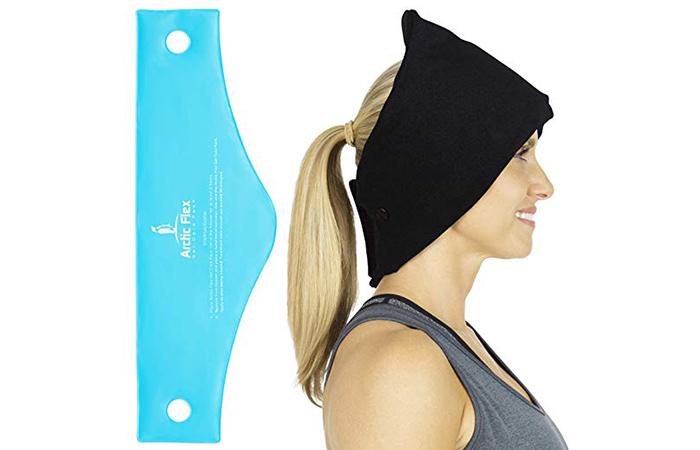 Buy it now! Icekap Migraine Cap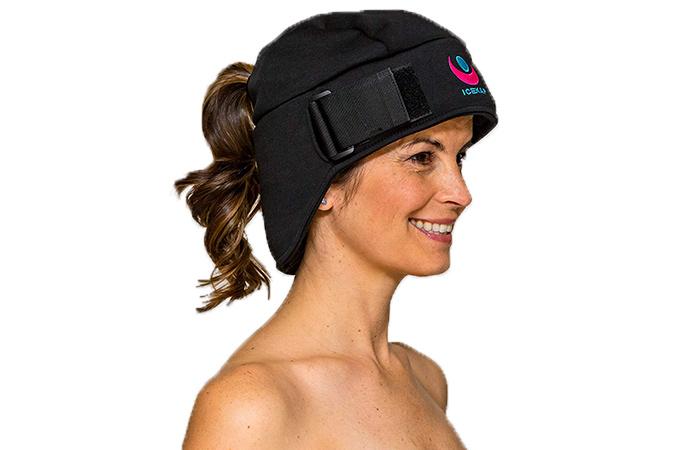 The Icekap Migraine Cap is the first of its kind. It is supported by the National Children's Cancer Society and recommended by MDs. What makes it unique is the soft micro fleece and the adjustable occipital tension band. It allows your head to melt into the fabric and also creates the correct compression. The Icekap Migraine cap has 5 treatment-grade non-toxic gel ice packs. These gel packs stay cool for longer and remain soft when frozen. Icekap migraine cap provides full coverage to the occipital area and the neck. It also covers the crown, temporal, parietal, and frontal regions
Pros
Adjustable occipital tension band
Remains soft when frozen
] 19659018] Custom
Cons
None
Rating
4.3 / 5 [196599021] Buy it now! Magic Gel Migraine Relief Cap " width="700″ height="450″ />
This Migraine Relief Cap is made of a PVC and nylon exterior with a soft lycra layer. The inside of the cap is made of a mixture of water, glycerol, SAP, and Korean clay to provide long-lasting coolness. It remains soft and flexible even at low temperatures. It creates a calm, cool, and dark environment.
Compositive fit
Drug-free
Provides 35 minutes of cold relief
Reusable up to 300 cycles
The magic gel migraine relief cap is drug-free and recommended by neurologists. Comes with multiple fitting options
Leakproof
Cons
Rating
4.3 / 5 [19659902] Migraine Gel Ice Hat – Fomi Care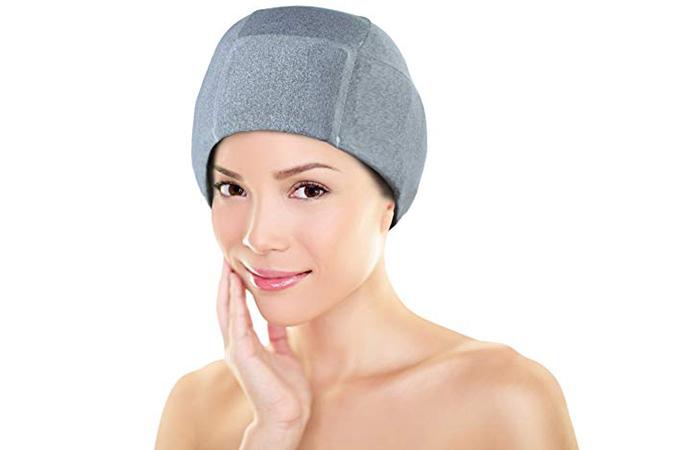 Fomi's Migraine hat is made of soft fleece material and is lightweight. This ice hat comes with three removable and reusable gel packs – two to cover each side of the head and one for the front, giving you full coverage. It gives an instant cooling sensation and provides soothing relief by targeting all the pain points in your head. It reaches deep into the tissue to diminish the pain and stays in place, creating a hands-free experience. You can put either the entire migraine hat or just the gel packs in the refrigerator or freezer to achieve the desired temperature for cooling. It is made of a non-toxic medical-grade liquid gel.

Reusable
Safe to use
Cons
Cons
Rating
4.2 / 5
8. Aroma Seasons Ice Cold Pack For Migraine " width="700″ height="450″ />
Aroma Seasons Ice Cold Pack For Migraine " width="700″ height="450″ /> Aroma Seasons Ice Cold Pack For Migraine It covers your entire face – the skin around your face – except for the nose. It comes packed with 9 gel packs individually in 9 separate pockets, and they can be adjusted to target the pain points. This provides optimal comfort. You get one extra gel pack with this cold pack. This migraine hat helps relieve not only migraine and headaches but also facial swelling, aches, or strains. It is designed to cover the whole head and leave no pressure on the nose
Designed with Velcro closure
Buy it now ! 9. The Sinus and Migraine Cap – MARS Wellness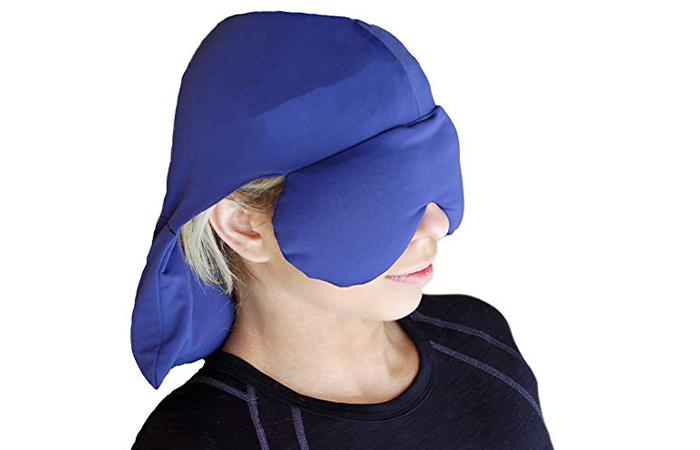 This slender cap is designed to cover your sinus, temples, eyes and neck area. It stimulates acupressure points around the sensitive eyes and neck. The cap is suitable for people with migraine, headache, and face swelling. It can be used for both hot and cold therapy. This is an all-natural product made of 100% natural herbs and flax seeds